There was a lot more excitement at Bingo Paradise Pensacola in Florida on Wednesday night as a couple of good guys using concealed guns to hold a man accused for shooting at two girls outside the bingo hall.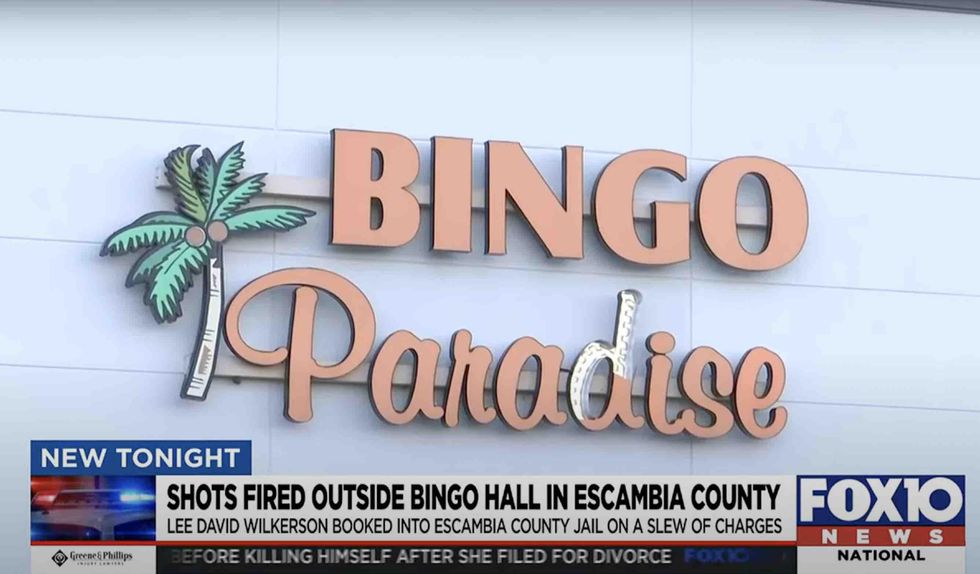 Image source: YouTube
What about the details?
The Escambia County Sheriff's Office said 38-year-old Lee David Wilkerson was standing outside the business on Mobile Highway when two females tried to enter.
The two got into an altercation near the building's entrance. Wilkerson pulled out a gun and struck one female with it. Authorities have said that Wilkerson was the aggressor.
Wilkerson started shooting in the direction the females were looking and continued to fire into a parking lot, as victims fled, authorities stated.
WALA-TV reported no one was injured by the gunfire.
He then tossed the gun into a nearby dumpster and tried to enter the building — but two citizens who witnessed the altercation pulled their concealed weapons and held Wilkerson until deputies arrived, authorities said.
Wilkerson was charged with aggravated assault using a deadly weapon, possession by a felon of a weapon, firing a gun in public, and use/display of firearms during a…