WSMV reported that a pair of masked robbers broke into a Tennessee residence last week. They tased the dog and held the teenager son at gunpoint.
According to the station, the homeowner then armed himself and opened fire on the intruders. He wounded one and killed the second.
What are the details of this?

Murfreesboro, Tennessee police confirmed to WSMV on Saturday that they were called at 8:30 p.m. to a residence in the 100 block January Street. According to the station, preliminary investigations revealed that two masked burglars entered the home via the front entrance, tased family dog, and held teenage son of homeowner at gunpoint.
"I heard like a noise that my dog made like something was in pain, and I also heard a taser," said the homeowner who wishes to remain unidentified, according to WTVF.
He told WTVF: "I then heard my son holler 'Don't Shoot!' "I knew there was something wrong then. I went to my room and retrieved my weapon. I came out and saw that the intruder pointed the gun at my son."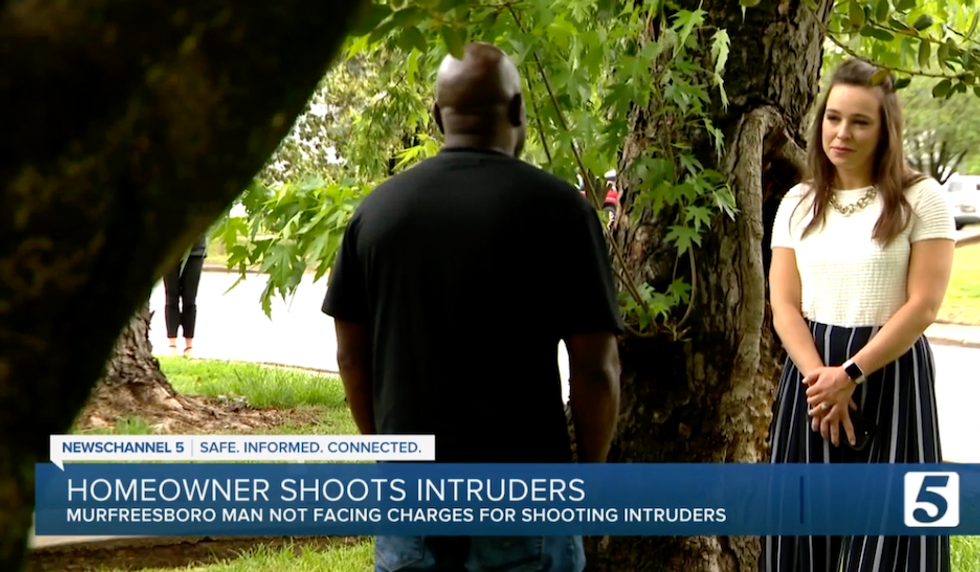 Image source: WTVF video screenshot
WSMV reported that the homeowner then shot both intruders.
WTVF reported finding a masked man near the front of the home with multiple gunshots. Kevin Ford 52 years old was declared dead.