Kia Turns the Appeal of a Minivan on Its Head With New SUV-like Carnival
One of the most defining characteristics of a minivan lies in its design — incredible passenger and cargo space, while being small enough to fit inside a traditional garage. Unfortunately minivans don't come with the best reputation.
The minivan has been around since the 1980s, when modern minivans began to be offered by Chrysler, however the 1936 Stout Scarab is considered the minivan pioneer.
In 2000, minivans hit their sales peak selling 1.4 million units that year, however that number has since dropped with the growing popularity and versatility of SUVs.
"Designing the minivan is probably the biggest challenge an automotive designer can have," Tom Kearns, vice president and chief designer at Kia told Newsweek. "Obviously, it's got a bad reputation. It seems like no one in the past wanted to drive a minivan, they needed to drive a minivan just because of their life situation and what they needed."
Today's customer is looking for a van that suits their cargo and passenger space needs without sacrificing fuel economy and what they view as necessary technology like advanced driver assist systems and satellite radio.
When building the 2022 Toyota Sienna, the company found that customers also want flexibility and the ability to make a vehicle their own. They are looking for a vehicle to complement their lives with a wide range of available options.
"As engineers, we try to consider as many aspects of our vehicles as possible, but customers continue to use our vehicles in different and unique ways, so that's why it's important to listen, watch and learn from them," said Craig Payne, chief engineer in charge of development of the Toyota Sienna, in an interview with Newsweek.
The Toyota Sienna transitioned to a hybrid-only model with the goal of fitting the needs of a customer who wants better-than-average fuel economy without sacrificing power.
"I'm most proud of during my time here was the decision to transition the Sienna from a traditional V6 engine to a 100-percent hybrid engine. This is a natural evolution to ensure the fuel efficiency is improved and the environmental impact of the vehicle is reduced, which are important considerations for both our customers and our company," Payne said.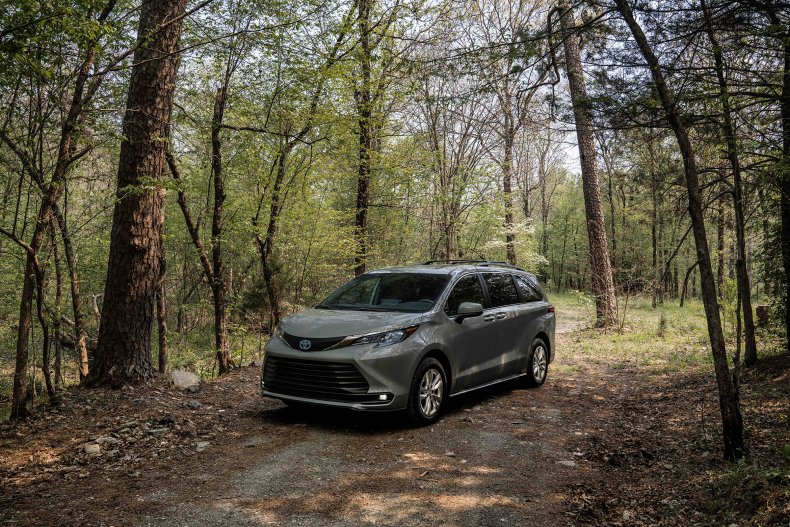 Toyota also recently added a Sienna Woodland Edition to its lineup. The model uniquely comes standard with all-wheel drive and has increased ground clearance and dark chrome accents to give it a unique look.
The Kia Carnival increased its appeal by redesigning the look of its van. Gone is the traditional low pointing grille, instead its face is heavily influenced by the wide grille of the company's SUV lineup. Combined with its side panel design, it's not always easy for a casual observer to notice that the Carnival isn't a full-size SUV.
The updates go beyond what is under the hood or exterior design. New minivans like the Sienna and Carnival have a lower step-in height to make loading easier, hands-free access to the sliding doors and even executive-style seating.
The Chrysler Pacifica recently added a premium Pinnacle trim level that's just as well appointed as a Jeep Grand Wagoneer that's nearly double the price.
"The more we can give people that feeling of being independent, the more they gain increased mobility, whether it's a two-year-old who can climb into the car unaided, or a 12-year-old who can raise and lower the third-row seat with light and easy operational effort, or even an 80-year-old, who can get to appointments without help from anybody else – those are things that will be important in the future and it's good to see that Toyota as a mobility company is working towards this goal," Payne said.
The minivans renewed popularity comes from its versatility and the intention that goes into the design.
"It looks like a little bit of a luxury SUV and I think if we can offer that to the customer, and make their minivan experience their own and that much more desirable than then why not?" Kearns said. " It's adding a little bit of that extra above and beyond the normal expectations of what they expect in a minivan."
Published at Thu, 11 Nov 2021 01:39:02 +0000
https://www.newsweek.com/kia-turns-appeal-minivan-its-head-new-suv-like-carnival-1647724