The former chief minister of Australia's Northern Territory (NT), Michael Gunner, has resigned from parliament to spend more time with family just two months after stepping down from the territory's top job.
Making the announcement in parliament on Wednesday night, the 46-year-old said the months since his resignation as a chief minister had allowed him time for further reflection on his role as a member of Fannie Bay, an electorate in Darwin he has served since 2008.
"In May, I stepped down as chief minister. Tonight I resigned as the member for Fannie Bay," he said on social media.
"The reasons are the same, what is best for the people I serve and what is best for my family."
Gunner, who had been the first Territory-born chief minister, explained he didn't know any other way but full on when serving the people of his electorate but admitted that approach was not healthy in terms of work-life balance.
After suffering a heart attack in January 2020, Gunner noted his surgeon was telling him he "ticked none of the boxes for a heart attack apart from stress."
"I remember thinking this is terrible timing—a month before the Johnston by-election, three months before our first son, six months before a general election and as we found out, only a few weeks before the world was gripped by a global pandemic," he said.
"I went hard at the post-heart attack recovery, but I don't know how to take the foot off the accelerator as a member of parliament."
Gunner stressed that being a member of parliament is and should be all-consuming, and the people of his electorate deserve someone who can give them everything, something he can no longer do.
"My family come first, supporting my wife, raising my boys," he said.
Achievements as Chief Minister and Member for Fannie Bay
In a statement on Wednesday night, Chief Minister Natasha Fyles thanked Gunner for his service to the NT.
"Under Michael's leadership, our government has delivered record investments in health, education, housing and community safety; steered the Territory through the COVID-19 crisis; and locked in huge investments that set us up for long-term growth to benefit all Territorians," she said.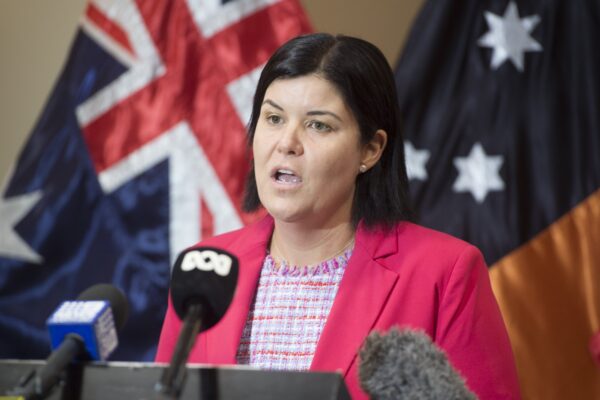 She also spoke of his achievements in Fannie Bay, including delivering a new STEM centre at Darwin High School, improved traffic safety, sea wall development, and enabling NT residents to access better affordable public and private housing options.
"We thank Michael for his commitment to the Territory, for always putting Territorians first, and his ongoing advocacy for the people of Fannie Bay," Fyles said.
Controversial Handling of COVID-19
As chief minister, Gunner was criticised and even received death threats at the height of the pandemic due to strong COVID-19 health measures, including lockdowns, lockouts of unvaccinated Territorians, and vaccine mandates that required the vast majority of NT workers to get the jab or lose their job.
However, he defended his government's actions, saying they had to make some extremely tough decisions and talked extensively with stakeholders before following through.
"But we were extremely well informed of what we needed to do to save lives and what we needed to do to save jobs," he said.
"The pressure that we got in and around borders was immense…but we just had the confidence that we were making the right decision that was going to save lives and genuinely save jobs.
"So for me, no regrets. That was just an insane, intense period," he said.
What Now?
Gunner said stepping down as a local member is harder than standing down as chief minister, noting how much he will miss his fellow members of parliament and friends.
"I will work again. I'm not in a position to retire for life. I have no plans yet, and I can't see myself working again until late this year at the earliest, but my priorities are clear," he said, stressing his commitment to family.
"I'm not moving anywhere. This is my home. Where I was born, where my boys were born," he said. "This is where they will be raised. There is no better place to grow up."
Gunner's resignation will trigger a by-election for the electorate of Fannie Bay, the date of which Fyles said will be announced soon.