For those who seek a bit of the grandiose and especially definitive uniqueness, nothing could be more tempting than this palace in Marrakech. Located in Bab Atlas, not far from the city center, the 23,000 square-foot architectural masterpiece occupies the middle of an 11-acre garden paradise.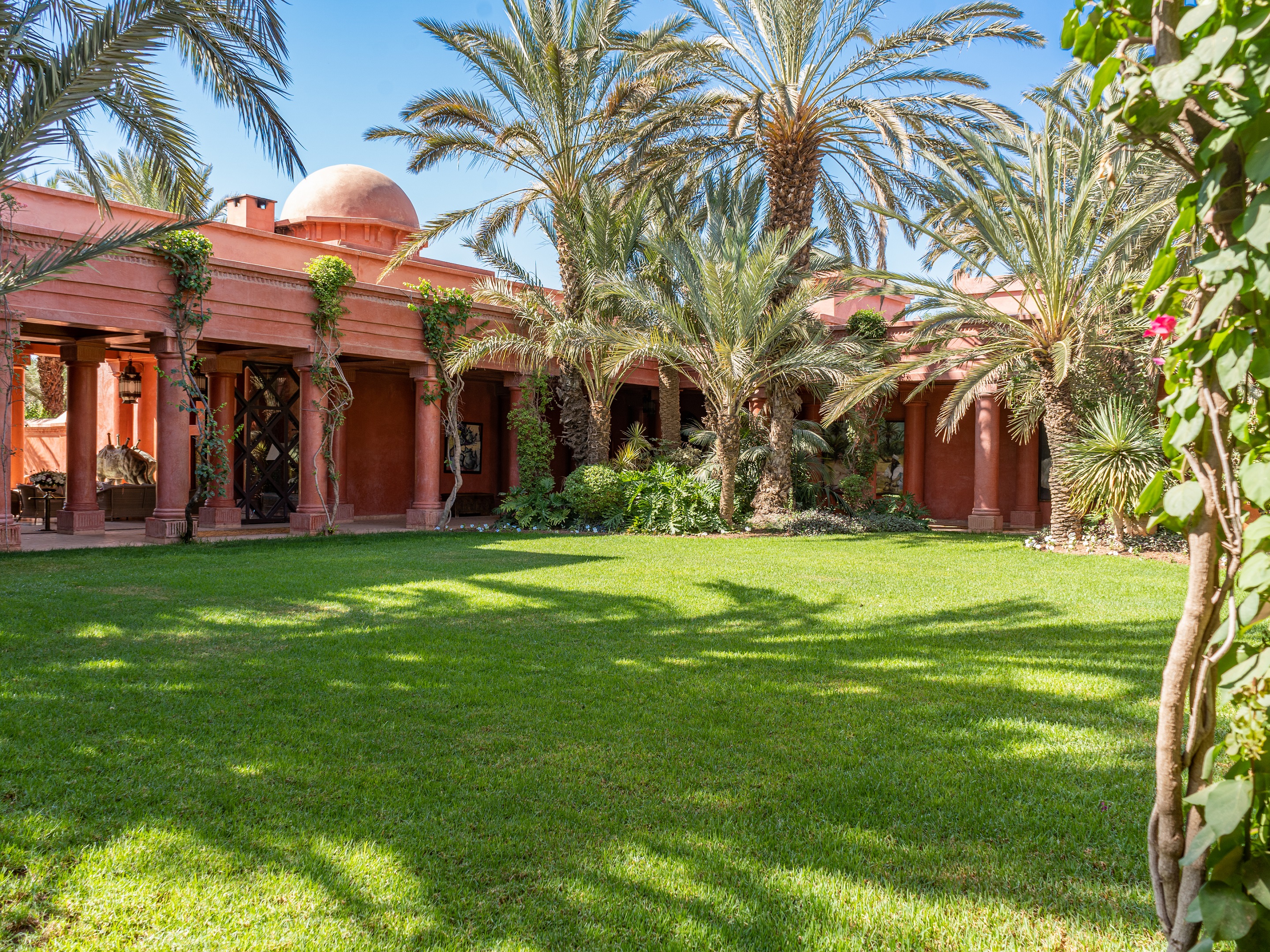 Surrounded by its own botanical park and landscaped gardens, this six-bedroom, six-bath palatial villa is a Greco-Roman revival showplace, sure to wow all visitors. The home's designers succeeded with their goal to retain Moroccan tradition and materials while creating a sumptuous and noble residence. The main house's more notable features include a triple living room with two fireplaces, formal dining and reception rooms, a concert hall/conservatory, five suites with their own private gardens, and a palace-worthy 1,640-square-foot master suite with its own library and private swimming pool.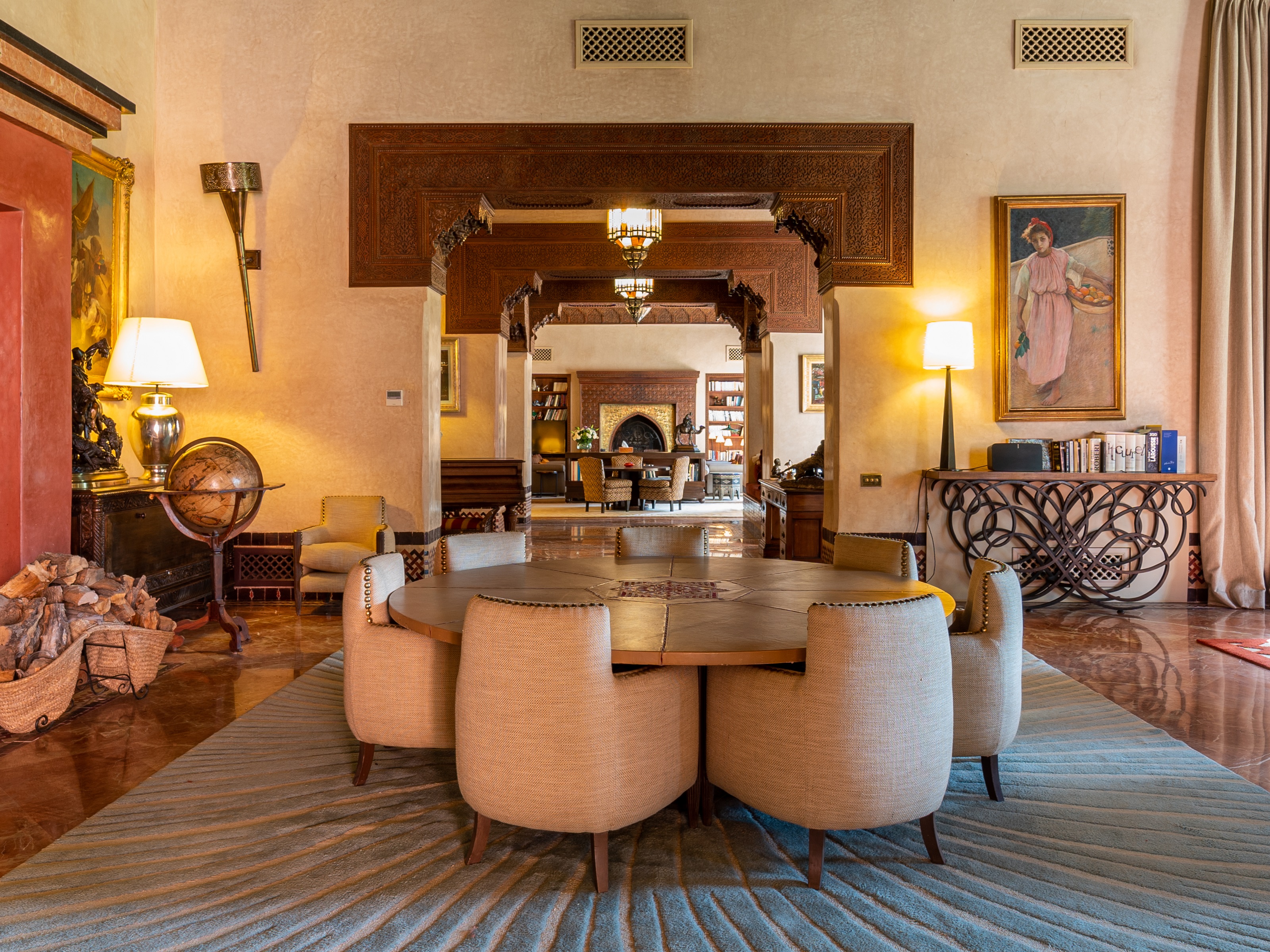 Other spectacular features of the home include a cinema room, a wine cellar, a large library, and multiple reception/sitting rooms. Fitness facilities abound; the triple living room overlooks a fabulous 200-foot-long swimming pool, and there's also a truly expansive spa equipped with a hammam Turkish bath, a massage room, a resting room with a library and fireplace, and a well-equipped gym.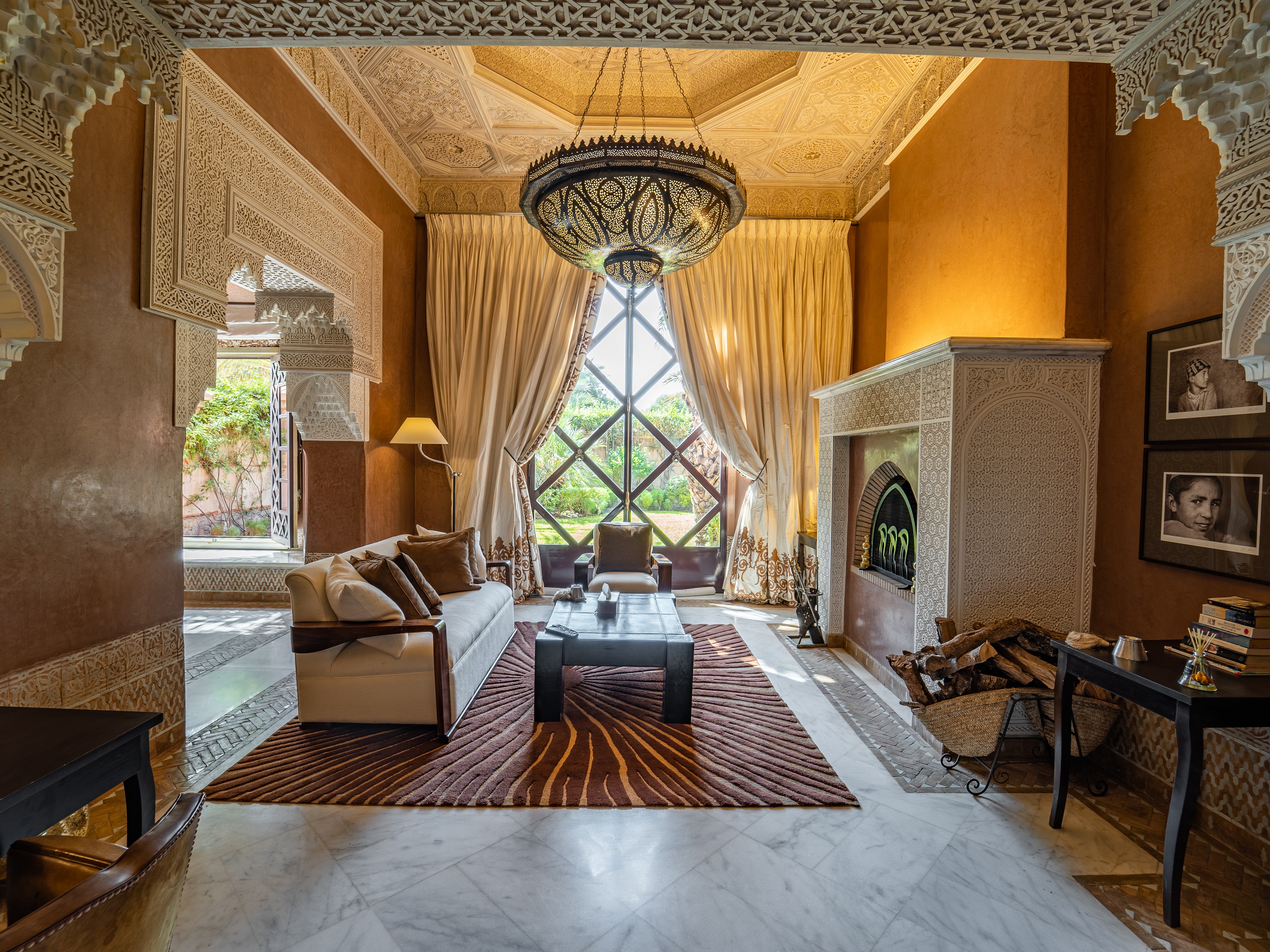 Outside, lush gardens envelop the home, its private lake, its estate outbuildings, and a productive vegetable garden. A separate house offers seven additional bedrooms, a kitchen, living room, and baths for staff. There's also a two-bedroom caretaker's house, a laundry, tennis courts, and parking for a dozen cars.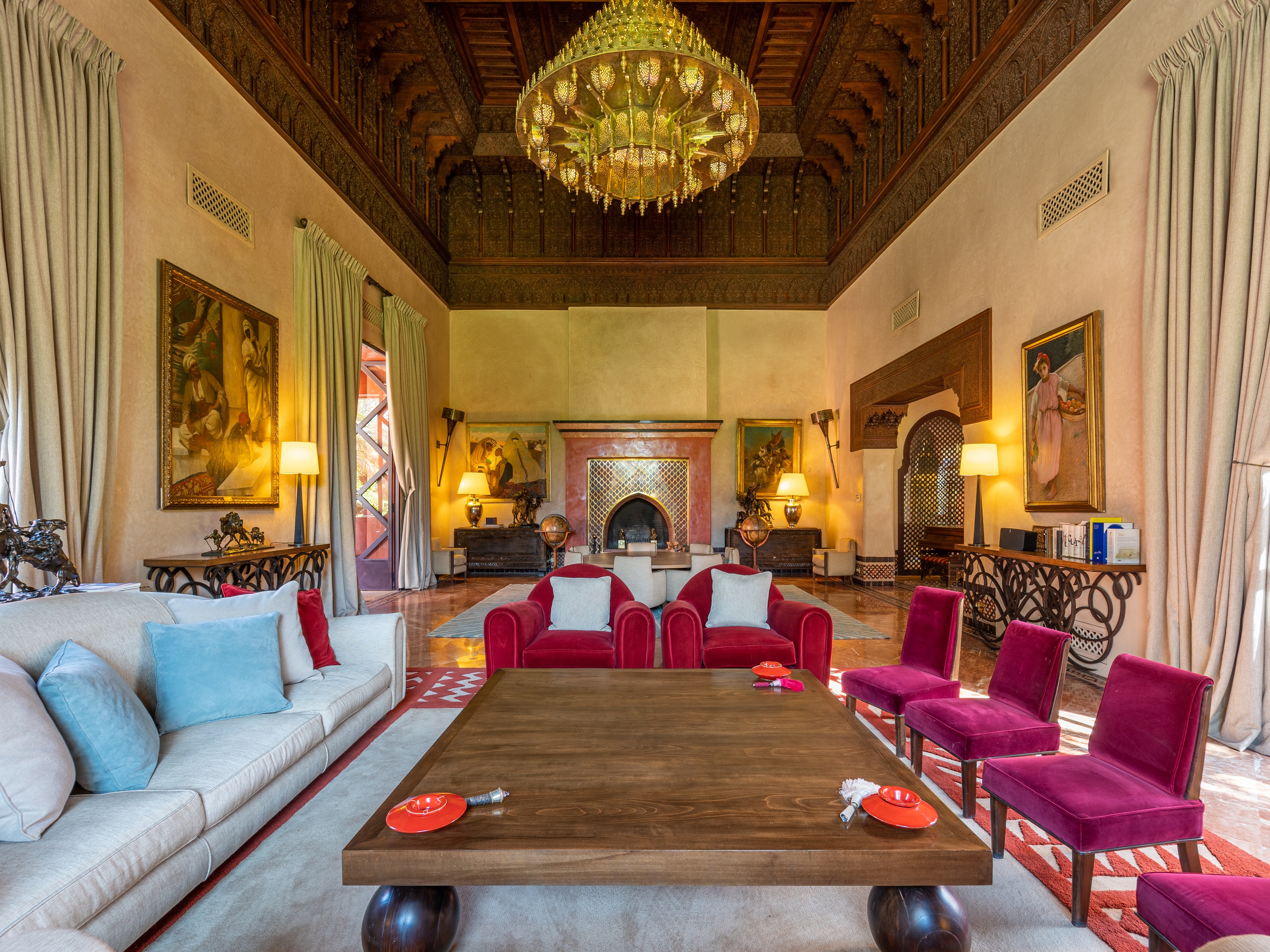 Once the capital of the Almoravid Empire, Marrakech is also known as the "Red City" because of the red sandstone walls of the ancient imperial city. One of the four imperial cities of Morocco, it's the capital of the Marrakesh-Safi region. Situated in the western foothills of the Atlas Mountains, this famous city's name means "country of the sons of Kush," after the great-grandchildren of Noah. Steeped in history, myth, and lore, Marrakech is unmistakable, unique, and a world treasure.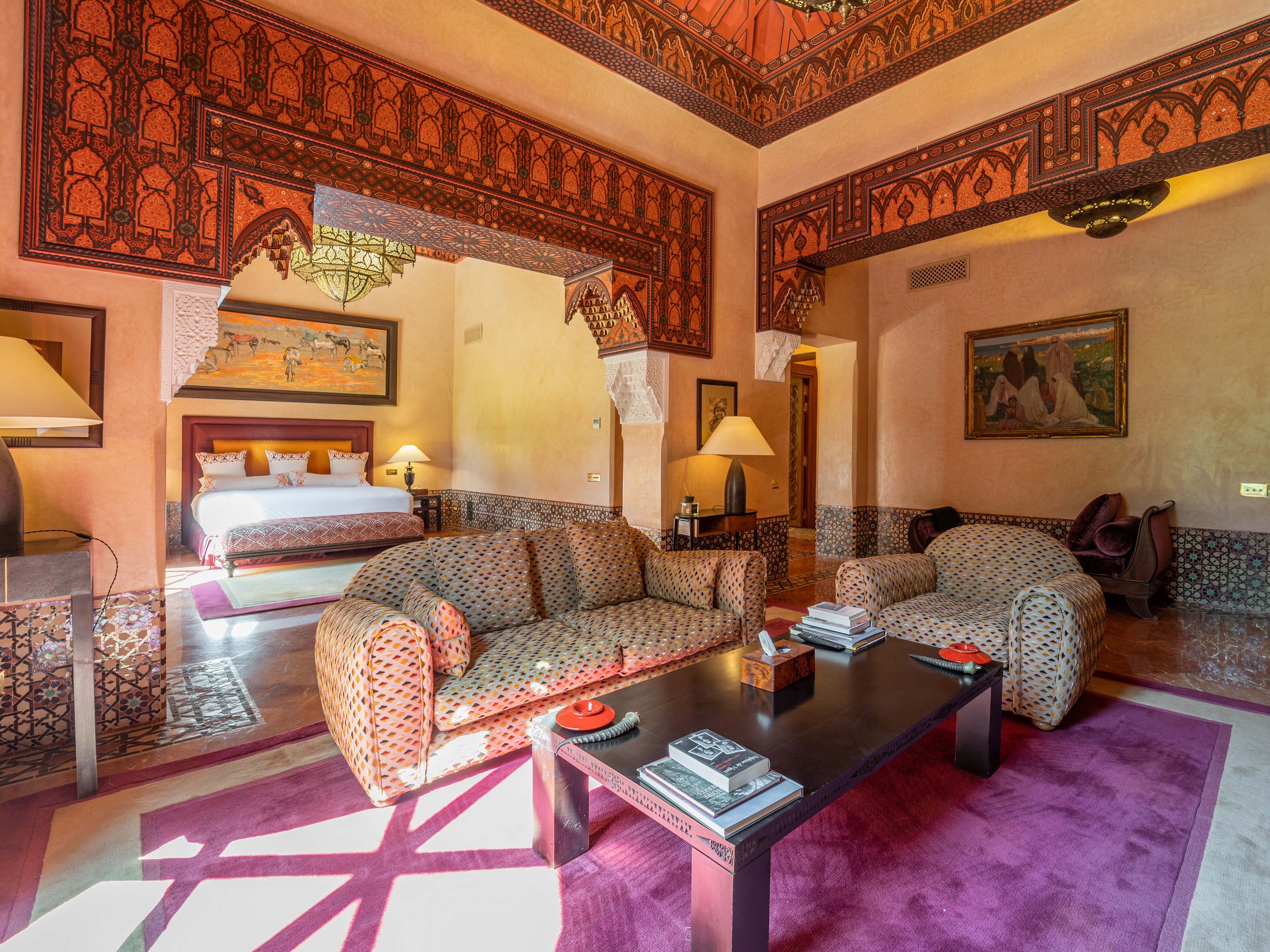 Bab Atlas Palace
Marrakech, Morocco
Price on Request
6 bedrooms
6 full baths
7,000+ square feet
11 acres (4.5 hectares)
Key Features:
– Palatial features
– Immaculate gardens
– Remarkable master suite
– Exclusivity
Agents:
Sotheby's International Realty | Morocco
Carolina Montilla
+212 6 21 87 21 87
cm@sothebysrealty.ma