A Bible verse painted on a teacher's parking space at a Florida public high school has angered a fellow staff member — so much so that instructional assistant Marina Gentilesco
WFLA-TV, she said that the verse "attacks" her.
What about the details?
Gentilesco — who works at Wiregrass Ranch High School in Wesley Chapel about about a half hour north of Tampa — told the station she grew up hearing stories about her parents in the Holocaust.
That's why passing by the parking space — adorned with the words from Philippians 4:13 in the New Testament: "I can do all things through Christ which strengthens me" — every school day angers her so, WFLA said.
"I feel like it's attacking me as a Jew," Gentilesco told the station, adding that "it brings me to the verge of tears, because it brings me back to the 6 million that perished. Six million perished because of our faith — because we're Jews."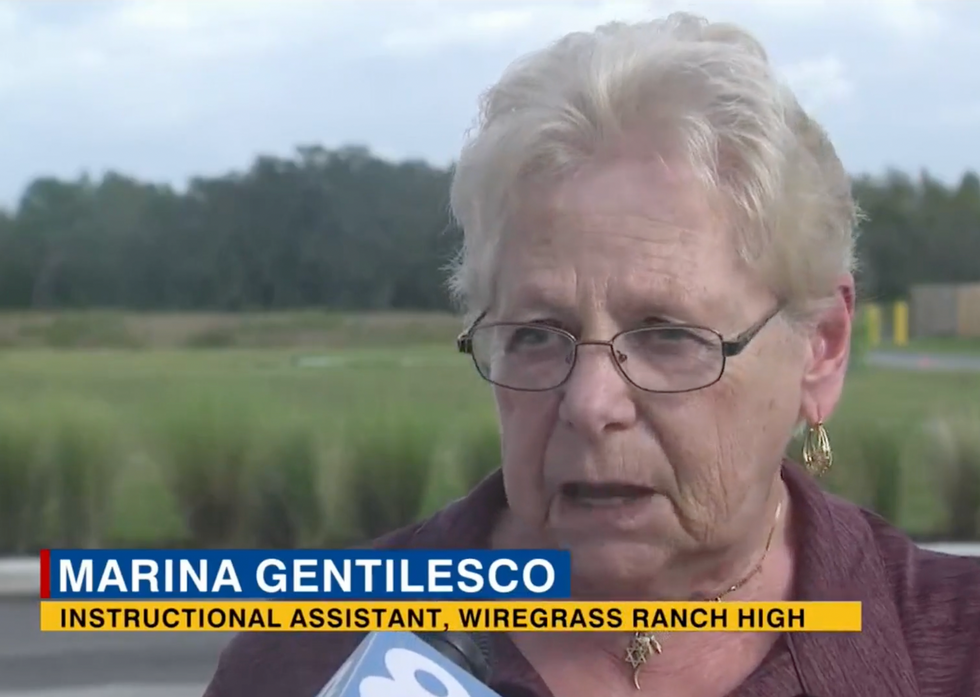 Source: WFLA TV video screenshot
She also told WFLA "they survived — we didn't."
Gentilesco added to the station that she wouldn't mind the verse in a place like a church — but that letting it be on school grounds is going too far.
"You…