A gun-toting, would-be robber apparently picked the wrong victim earlier this week on a Philadelphia street — a man with his own gun who used it to fatally shoot the alleged perp.
What are the details of this?
WTXF-TV reported that the gun was pulled on the man just before 7 pm Tuesday, in the 7000 Block of North 15th Street. This is in the West Oak Lane area.
WPVI-TV stated in its video report the alleged victim told police that he had shot a man who got out of a car parked and that there was a woman inside.
WTXF reported that preliminary information indicated the police found a man in his 30s who had three gunshots to the abdominal area. WPVI cited police as saying he was hit three times on the back.
WPVI reported the alleged criminal was taken to Einstein Medical Center where he died a short while later.
WPVI noted in its video that investigators were still looking for the female. The Ford sedan, from which the alleged criminal had escaped, was discovered a few streets away with bullets in the driver's door.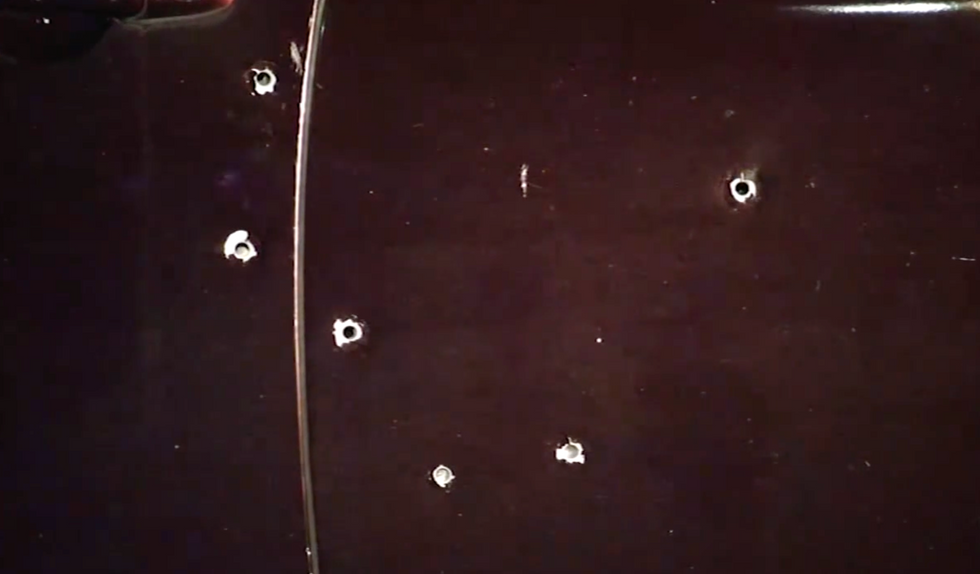 Image source: WPVI video screenshot
Scott Small, Philadelphia's chief inspector of police, told WPVI, that the woman who was in the vehicle drove it to…